PRODUCT CATEGORY

CONTACT US
Dongfeng Middle Road, Huadu District, Guangzhou, China
Tel:
+86(20)86732130
Fax: +86(20)86732133
Mobile:
+86-13360562306
Email:
stationerymichael@gmail.com michael@sanhuastationery.com



Products-->
Index
>
Filing
>
Sheet Protector
> Sheet Protector-5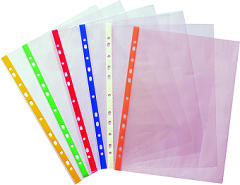 Sheet Protector-5
Sheet Protector
SH7503-SH7504
Material: polypropylene
Size : A5, A4, Letter, F/C
Description:
Fit most of standard binders.
Acid free and

achival

safe.
Display and protect your presentation reference materials with the Swing-Ring Presentation Book.
It won't transfer toner from your pages.